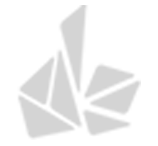 Cavo Bianco Boutique Hotel & Spa
An island for all the senses…
Santorini was sculptured to the last detail by nature itself. Through the narrow cobbled streets, history unfolds itself allowing you to appreciate its picturesque beauty.  The fresh energizes you. The azure, tranquil waters refresh you. The rugged terrain appears much as it did centuries ago after the volcano eruption. The breathtaking, natural beauty renews you. Look around. There's no place on earth like Santorini. Whether you're a new visitor or returning, the islandoffers distinct experiences that will entice any traveler.
Conveniently located just 5 km from the island's international airport and 10 km from Athinios port and the capital of Fira.
Enjoy the unique
black sand beach of Kamari
Cavo Bianco Boutique Hotel & Spa is a five star resort, set within a plumed garden and lavish surroundings just a breath away from the renowned Kamari beach. Its idealistic location offers a hideaway for relaxation just meters away from the never-sleeping village of Kamari.
Meters away from the black beach of Kamari, close to the village center, 5km from Santorini International Airport (JTR), 10km from Athinios port and 8km from Fira.    Cavo Bianco is only a few minutes' walk from Kamari beach, with the unique black sand and the vibrant life of the promenade. The hotel offers a combination of beautiful Cycladic architecture, open spaces, beautiful gardens and proximity to interesting sites.